Project and Building Consultancy
Building Surveys & Technical Due Diligence
Prior to investing you need the comprehensive analysis of the condition of the asset and whether it complies with current regulations. Clear and timely advice make for better investment decisions.
Reports prior to freehold purchase
Advice prior to entering leases
Reports to satisfy lenders
Issues identified with realistic advice given on rectification
Advice given on legislative compliance of buildings
Clear advice given with traffic light guide to severity of issues
Regardless of construction type or age, size of building or asset type our team has a wealth of experience and knowledge in providing Building Surveys. We can work alone or incorporate multiple consultant's advice for more specialist properties. Our quick service ensures clear advice in time for you to be able to make the right decision about your investment.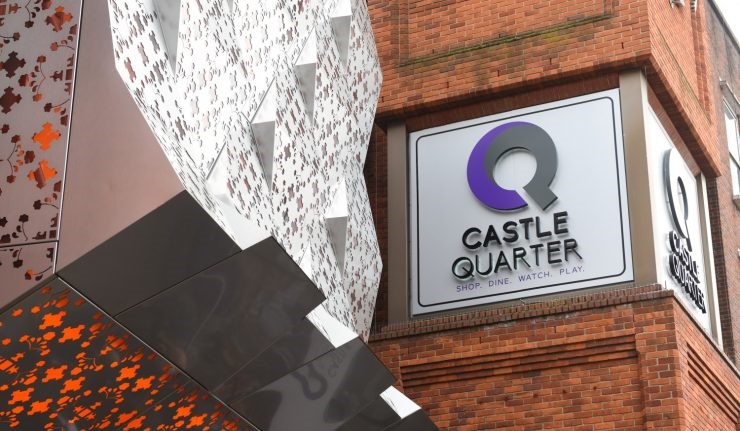 April 2022
New major letting in Norwich's Castle Quarter
Market Asset Management (MAM) will transform the space into 'Castle Social', a new dining and entertainment concept incorporating five new street food kitchens, a live performance space and a programme of regular events. MAM has signed a ten-year lease on the 18,500 sq ft area.
Occupying the top floor of the centre with great views of the city's medieval Castle, and capitalising on the outside space provided by the external garden terrace, Castle Social will bring in local, independent operators to create an iconic venue and destination in its own right. As a leading market and food hall operator, MAM manages successful schemes across the UK, such as the independent food hall Sheffield Plate and Doncaster's award-winning markets.
The creation of Castle Social is the latest stage in the repositioning of Castle Quarter as a mixed-use destination by Roche Retail. With leisure operators such as Vue, Boom Battle Bar, Putt-Putt Noodle mini golf, PureGym, Superbowl and Spy Missions open and trading – alongside consolidation and re-anchoring of the retail offer – Castle Quarter is Norwich's go-to location for socialising as well as shopping.
Adrian Fennell, Partner at Roche Chartered Surveyors said: "Offering a range of local independent street food operators, alongside a bar and entertainment, Castle Social will create a destination that people will actively choose to visit and support the other fantastic activities we have in the centre. Catering for everything from a morning coffee to post-cinema cocktails, it will bring new people to the centre and is emblematic of the wider transformation taking place at Castle Quarter. We can't wait to welcome Market Asset Management to Norwich and help its curation of a truly unique space for the city." Roche acted for the landlord throughout, together with their joint agent Jamieson Mills.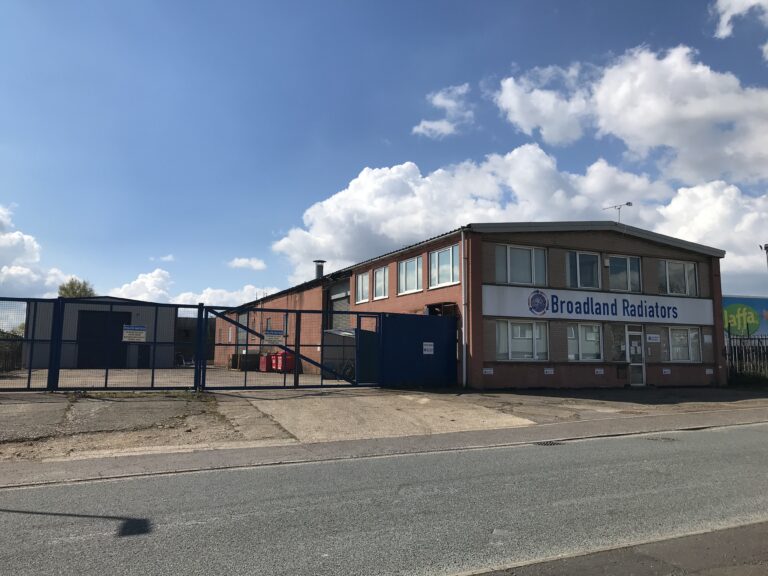 March 2022
Sale highlights strong demand for freehold industrial premises in Norwich
The strength of demand for freehold industrial and warehouse properties in Norwich area was evident with the recent sale of 6–8 Burton Road, Norwich in which Roche Chartered Surveyors acted for the vendor, Harber Properties. The premises have been bought by G & G Gallo, an expanding regional drinks distribution business.
Located on the Vulcan Road Estate, one of Norwich's oldest established industrial estates between the outer ring road and the airport, the former Broadland Radiators premises comprise two buildings extending to approximately 11,500 sq ft with a large yard, on a site of approximately 0.77 acres. G & G Gallo have moved from their previous premises in Hurricane Way and are in the process of refurbishing the front building.
The sale of the property generated strong interest with eight parties viewing the site and the eventual sale being concluded by best offers. The asking price was £825,000. James Allen of Roche who handled the sale commented, 'The strong interest reflected the high level of demand for freehold properties from industrial and logistics companies. There is an acute scarcity of available industrial and warehouse property at present, particularly freeholds with yard space and it was therefore no surprise that this generated considerable interest which enabled the market to be vigorously tested, resulting in a satisfactory outcome for our client. We are aware of numerous companies and investors that are continuing to seek suitable freehold properties of all sizes.'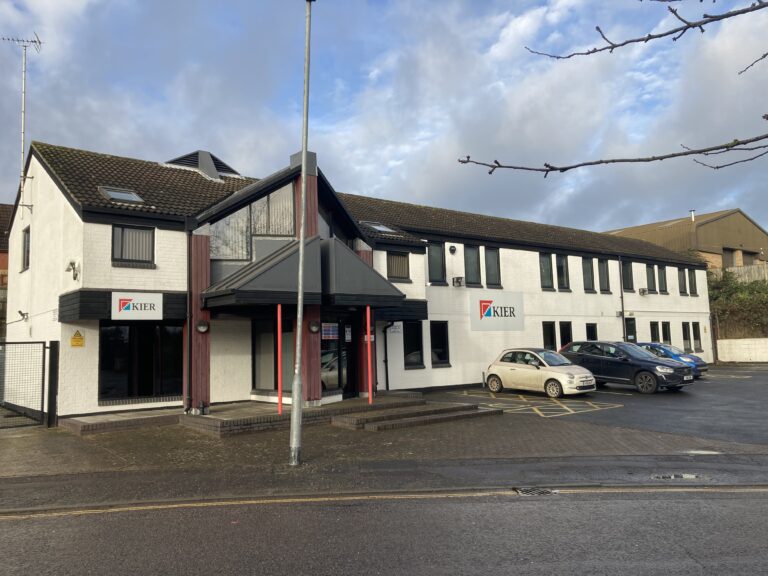 February 2022
Roche sells Norwich office building for national construction company
Roche Chartered Surveyors has recently arranged the sale of Kier Construction's office and storage premises at Mason Road, Norwich.
The freehold property comprising offices with ancillary storage is located just off Norwich's outer Ring Road on establish business estate and extends to 6,100 sq ft. The property will retain its connections with the building industry, having been purchased by JTL, a national training company specialising in the construction sector. The availability of the property generated strong interest. The asking price was £675,000.
''We were very pleased to assist Kier in arranging a sale of their Norwich property as part of their regional reorganisation. The property is something of a hybrid, being primarily offices but also having a substantial element of storage and being located on an industrial estate. However, it suited a number of possible occupiers and appears to be ideal for JTL's expanding needs in Norwich," said James Allen of Roche who handled the sale.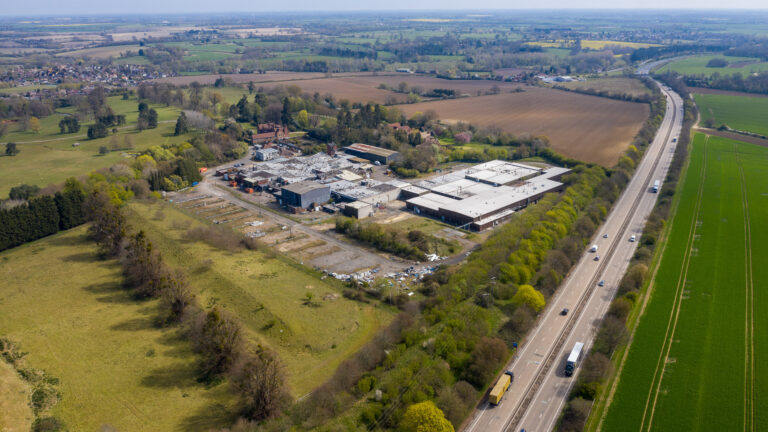 February 2022
Significant A14 industrial property sale
Acting on behalf of Amber Real Estate, Roche have recently sold a former food processing plant, which extends to over 200,000 sq ft on a total site of 27.65 acres. The properties had been vacant for several years and having lost a planning appeal for conversion to residential use, Amber instructed Roche to dispose of the asset, which was no longer fit for food production.
The property, which sits adjacent to Haughley Park and the A14, was marketed in the summer of 2021. Following a strong level of interest in the site from both developers and occupiers there were two rounds of best bids resulting in the property selling for substantially more than the £2.5million guide price. The property has the additional benefit of a major power supply which also helped to drive the interest. The sale underpins the continuing strength of the industrial an warehousing sector, in particular properties strategically located close to the major road network.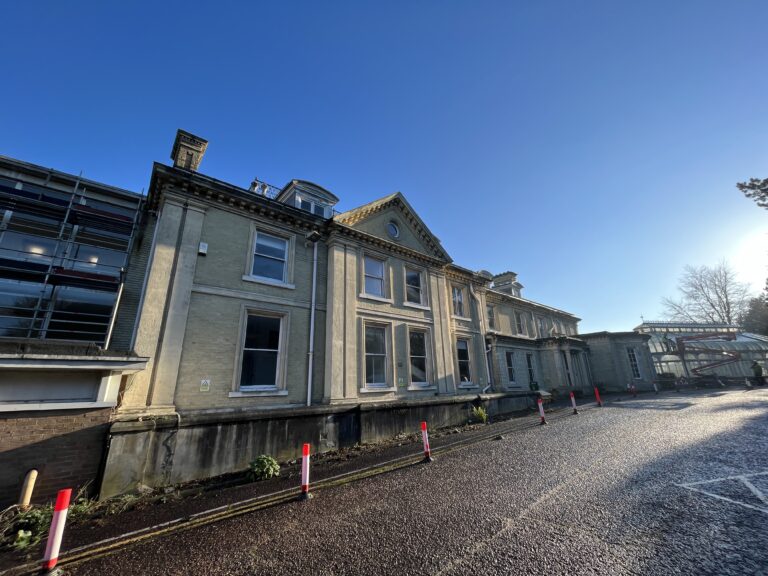 January 2022
Roche appointed on major office refurbishment
Roche Chartered Surveyors' Project and Building Consultancy team have been appointed to lead the design and carry out contract administration on the refurbishment of the Grade II Carrow House by Norwich City Council. Roche initially undertook an acquisition survey of the site including projecting future maintenance costs prior to being appointed to lead the full refurbishment of the site.
The property was constructed by the Colman Family as offices and a family home in 1860, later extensions included the large Bolton and Paul Conservatory added in 1895. In around 1960 a large 6 storey office extension was added to the North.  The property provides circa 50,000sq ft of office accommodation and set in a wider site of 4.5 acres. The property was most recently used by Norfolk County Council with Old Carrow House used as coroner's courts.
The Project and Building Consultancy team have been appointed as the lead consultants co-ordinating the design with other specialists including conservation consultants and mechanical and electrical engineers. The works include a full refurbishment of the interior of the property to provide modern office accommodation on multi-let basis. Externally the buildings will be refurbished to address concrete and stonework repairs and a full external decoration.
David Hall, who heads Project and Building Consultancy commented: It's a great project to be involved in with a building of such local historic interest. To be able to advise on the acquisition and feasibility of the council's plans for the property, through to designing and overseeing the works shows the strength of Roche's offering and local knowledge.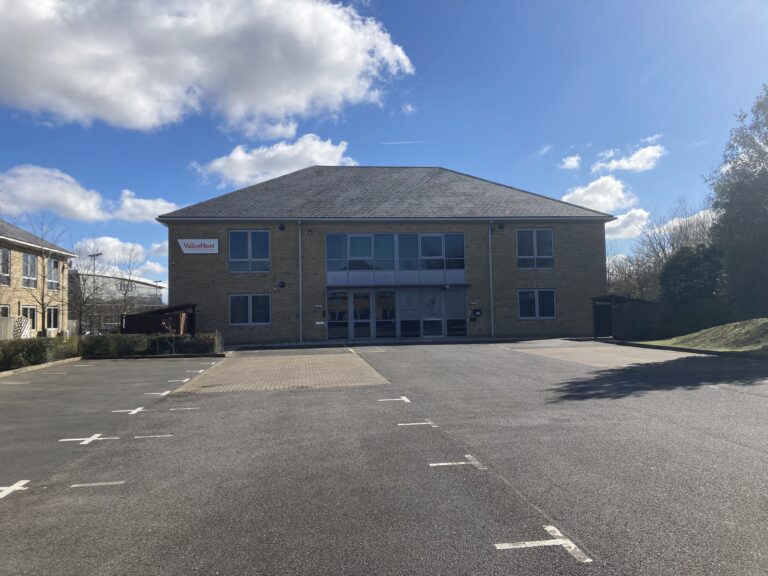 January 2022
Small modern business park office building purchased by expanding care company
The very strong demand for small self-contained freehold office buildings on Norwich's prime business parks was evidenced by the recent sale of 10 Meridian Way by pension fund clients of Roche Chartered Surveyors.
The 3,076 square-foot building with 28 car parking spaces generated strong interest from occupiers and has been purchased by Black Swan International Limited, the expanding regional care company which has bought the property as its new headquarters and administrative centre.
James Allen of Roche who handled the sale for the vendor commenting on the sale added, ''Small self-contained freehold offices rarely become available on Norwich's main business parks at Thorpe and are extremely sought-after. The location is even stronger now that the Broadland Northway helps to make it a focal point for business activity in the Norwich area. It is therefore no surprise that this property generated strong interest and a favourable outcome for our clients.''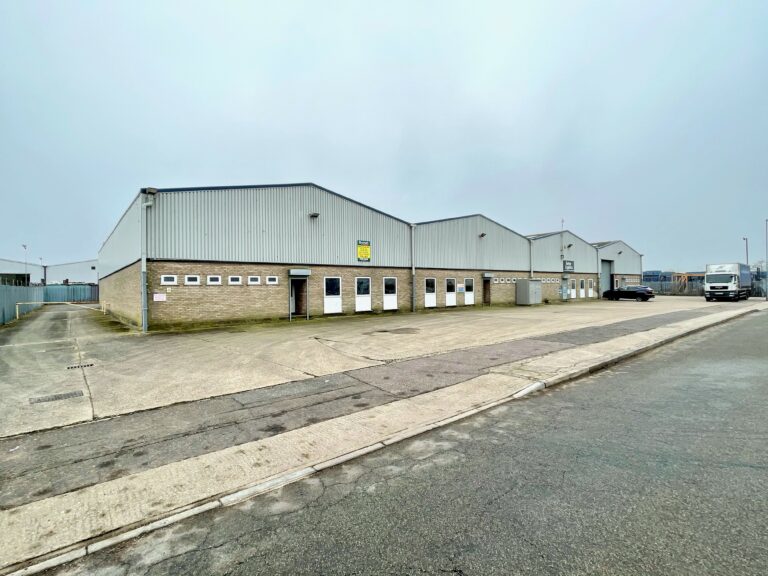 October 2021
Warehouse letting in Great Yarmouth
Roche Surveyors acting for London based investors have recently completed the letting of a 14,000 sq ft warehouse on Bessemer Way, Great Yarmouth. The warehouse has been occupied by a Norwich based house builder that will be utilising the property to assemble timer framed housing.
Sam Kingston of Roche comments "the lack of opportunities in Norwich led the tenant to seek accommodation in Great Yarmouth. The premises at Bessemer Way offered cost effective warehousing space at a time when there were various options in the market. However availability of space has now decreased in Great Yarmouth driving strong demand across the region"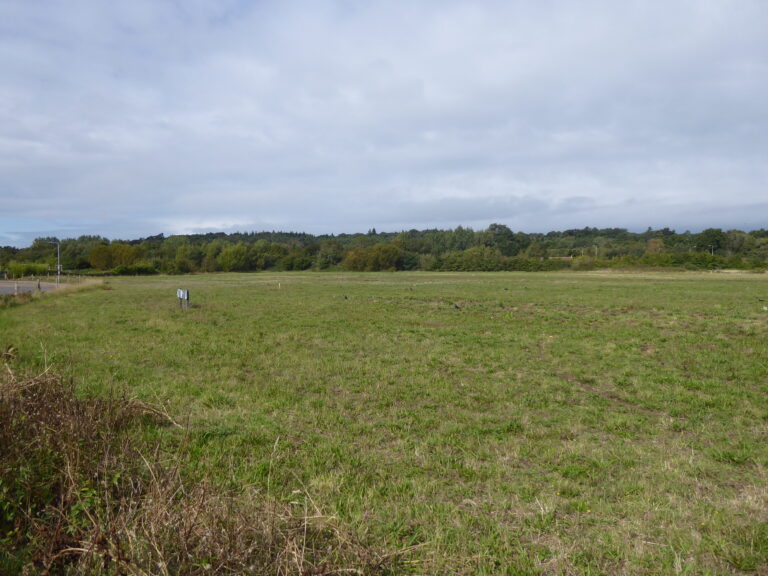 October 2021
Residential land sale completes
Roche surveyors acting on behalf of private landowners have concluded the sale of 11 acres of residential land at Snettisham. The land was promoted through the planning system by Pigeon and once planning was obtained the site was openly marketed. There was a high level of interest leading to best bids with Bennett Homes purchasing the site.
Sam Kingston of Roche comments "The promotion of the land through the planning system, via Pigeon, has resulted in a premium price being paid for this residential site in the popular west Norfolk village of Snettisham. Several developers bid for the site with Bennett Homes securing the land"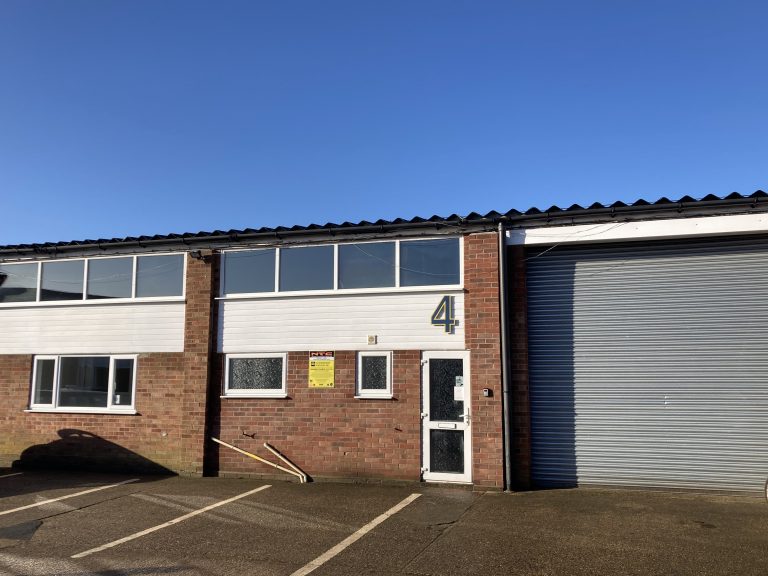 September 2021
Guardian Road Industrial Estate Lettings
Acting on behalf of Mileway, Roche have recently completed the lettings of Unit 4 and Unit 9 at the Guardian Road Industrial Estate in Norwich.
As a result of the lettings, the Guardian Road Industrial Estate is now fully occupied. Unit 4 extends to 2,444 sq ft and has been let to Soter Professional Services whilst Unit 9 is 3,025 sq ft and has been let to Hidden Botanicals.
Ben Common of Roche who acted for the landlord commented "Industrial units within this size range are in high demand. The short void period for these units and the rents achieved being in excess of £7.00 per sq ft demonstrates the continued strong appetite from businesses to occupy small industrial units across Norwich.''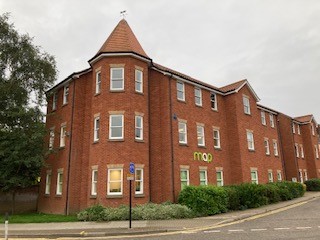 September 2021
New property management instructions
Roche are pleased to report they have taken on two more properties to manage for out of area clients.
Both properties are in the city centre and add to the extensive portfolio we manage.
The premises are multi let or in the process of being multi let by Roche.  One property comprises just over 5,000 sq ft with a rent roll in excess of £60,000 pax and the other is a night club with adjacent premises of similar size and is partially occupied.
Jackie Crisp, Partner of the management department, says, 'This is a great example of how we can provide a bespoke service for new clients and we look forward to proactively managing these properties and creating an efficient, well run package for our clients'